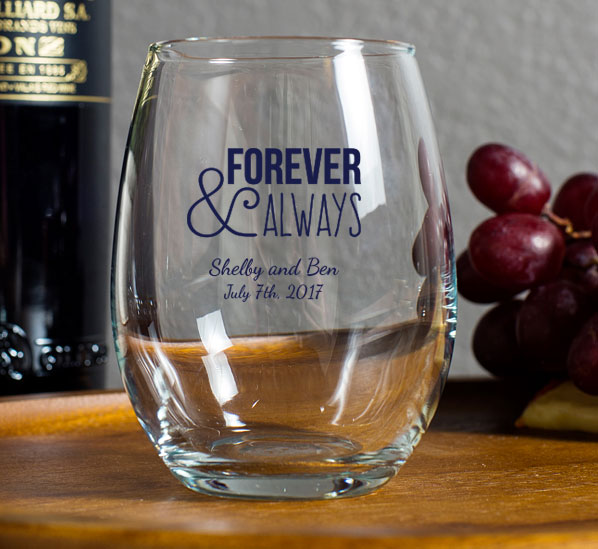 Personalized Stemless Wine Glasses
Give your party some character with these engraved stemless wine glasses from Jovely. Each glass is 3.75 inches tall by 2.5 inches wide and hold 9 ounces of your favorite wine. Customize them to accent various colors of your shower or party or use them to draw attention to the guest of honor.
Each personalized wine glass measures 3.75" x 2.5" wide, with a 9 ounce capacity.
Gift boxes come seperate and require assembly and come with a white ribbon
We do our best to package all glassware carefully to reduce the chance of any damage in transit, however please be sure to account for the possibility of damage as we are unable to replace minor breakages
An order of one unit is classified as a sample product and may have a random personalization. We cannot personalize specific fonts, colors, or sizes on a sample unit. Limit one per customer.