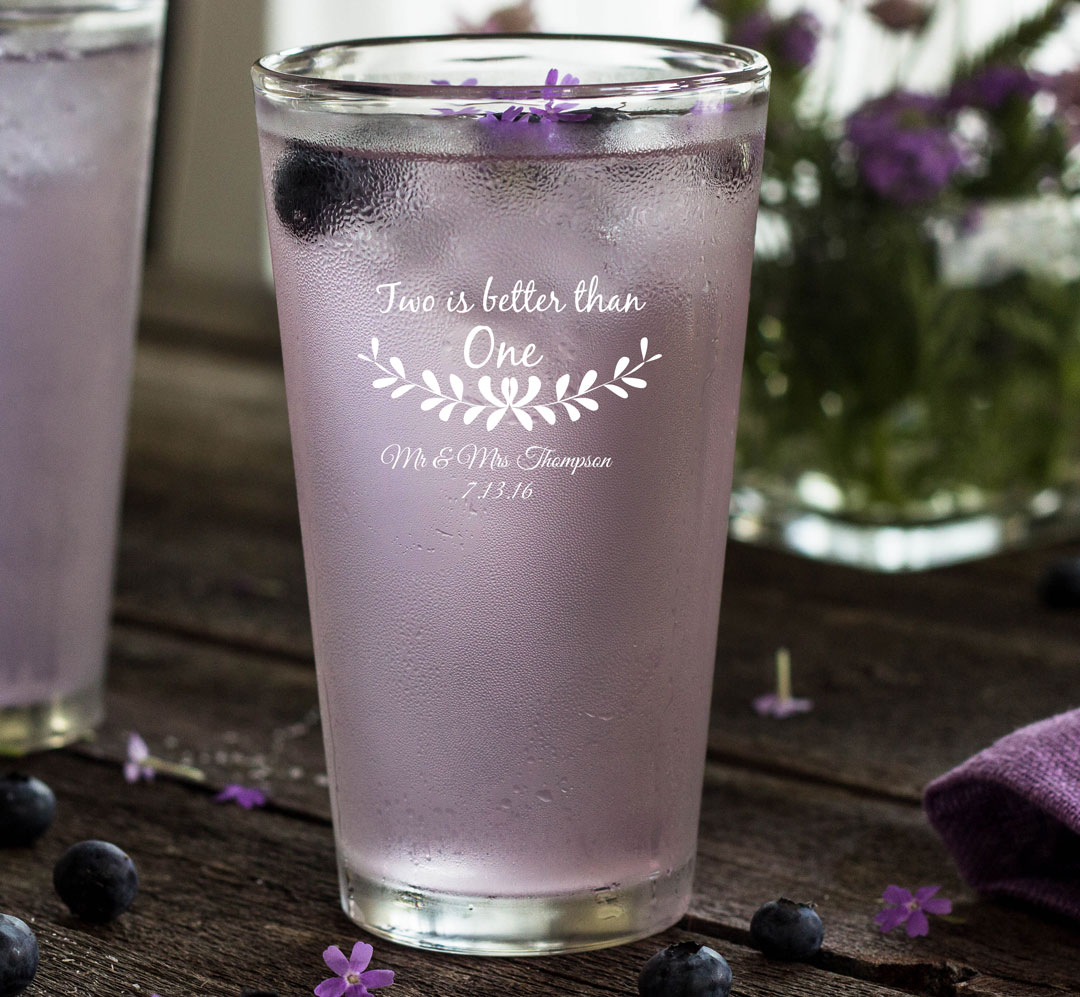 Personalized Pint Glasses
Invite your guests to raise their glasses in celebration with this exclusive Glassware for All Occasions personalized pint glasses.
Each glass measures 6"tall and 3.5" Wide with a 16 ounce capacity.
We do our best to package all glassware carefully to reduce the chance of any damage in transit, however please be sure to account for the possibility of damage as we are unable to replace minor breakages
An order of one unit is classified as a sample product. Limit one per customer.