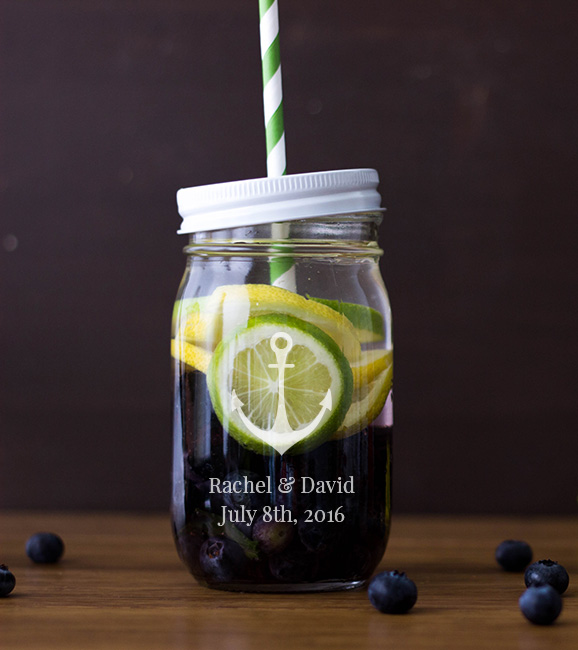 Engraved Mason Jar
Mason jars are one of the most versatile items in the kitchen. From Jovely's glassware collection, these jares can be used for drinking tea, securing your food and beverages, and many more things! That's why they also make for amazing party favors! These mason jar mugs are 5.29 inches tall by 3.07 inches wide with a 16 ounce capacity. Personalize two lines of text in the font of your choice.
Lids are not included with this item.
An order of one unit is classified as a sample product and may have a random personalization. We cannot personalize specific fonts, colors, or sizes on a sample unit. Limit one per customer.
We do our best to package all glassware carefully to reduce the chance of any damage in transit, however please be sure to account for the possibility of damage as we are unable to replace minor breakages.