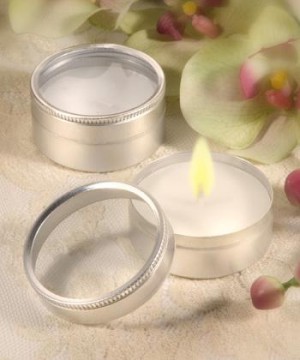 Travel Candle
Looking for a fresh idea in favors? Scented candles are sure to shine. Your guests are sure to find a creative use for these travel candles for their wedding favors. Whether they're putting a fresh scent in the air of their hotel room or lighting up an impromptu sunset picnic on the beach.
Features a tightly fastened clear lid and a metal case
Easy to add your own personal touch to these favors with a sticker or other decoration
Designed to be convenient for travel
The 2" diameter candles are vanilla scented.