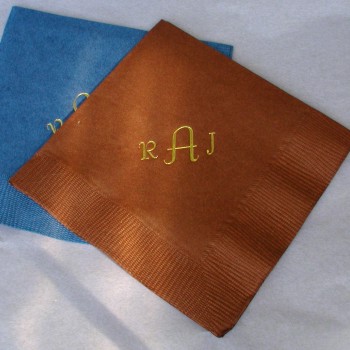 Monogram Napkins - 3 Letters
Try our traditional napkins available in a wide variety of colors. Plus include a custom 3 letter monogram printed right on the Napkin.
Measures 5" x 5"
Currently font available only as shown
3 Characters only. Symbols can not be printed (Ex: &, *, !, etc)
Sold in sets of 50
For a wedding, we suggest starting with the Bride's first name inital, followed by the Groom's last name initial, followed by the Groom's first name initial.