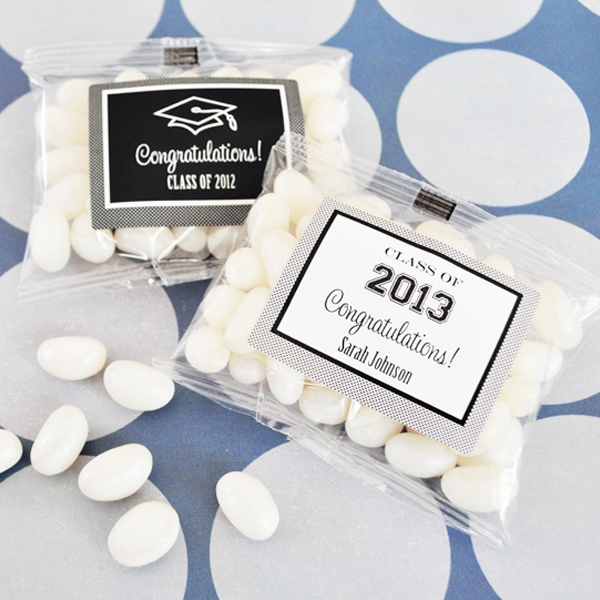 "Hats off to You" Graduation Jelly Bean Packs
Commemorate the graduation of your son or daughter by throwing then a grad party and sending the guests home with these personalized graduation themed jelly bean packets. Nothing is sweeter than success but this treat sure comes close!
Personalize labels with color, grad design and add text
Labels arrive separate from packets and must be attached
Jelly Beans are white
Each pack contains approximately 35 vanilla jelly beans (1.5 oz)
Packets 3 1/8" x 2 1/2"