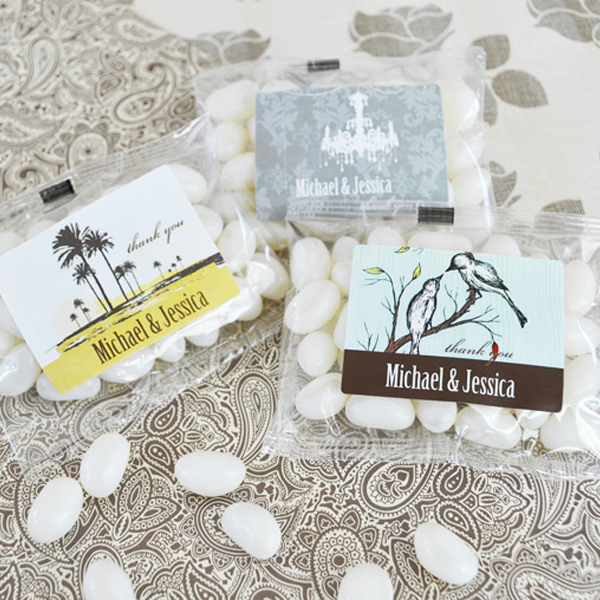 Elite Design Personalized Jelly Bean Packs
Personalized Elite Design Jelly Bean packs are the new big thing in wedding favors! Not only are the very elegant and tasty and can fit almost any wedding theme but they are completely hassle free! If you are a bride in a time crunch these are the wedding favors for you!
Pick the color, design and write a personal message to your guests or add your names and wedding date to the personalized labels
Each pack has approximately 35 vanilla jelly beans (1.5 oz)
Minimal assembly required (attaching the labels to the packets)
Jelly Bean packs measure 3 1/8" x 2 1/2"
Check out all our other jelly bean packets and unique designs here!