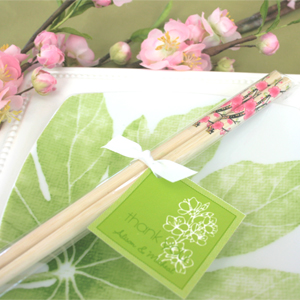 Cherry Blossom Chopsticks
Chopsticks are an elegant and sophisticated way to incorporate your Asian heritage into your wedding. That's why these cherry blossom chopsticks are the perfect choice as your wedding favors!
Cherry blossoms are printed at the top of these wooden chopsticks
Each pair comes packaged in a clear sleeve
Tied with white satin bow
Chopsticks measure 9"