For brides who are amazing in the kitchen, you can have the best of both worlds: adorable favors that are luxurious and handmade. Try out these delicious treats that will work very well inside your wedding favor bags or boxes.
Chocolate Covered Rice Krispies Treats
These are fun, easy and delicious. Use cake pop sticks and cut your Rice Krispies treats into small squares, then place one on the end of a stick. Using a double boiler (or a bowl inside a pot of boiling water), melt milk chocolate and white chocolate.
Dip your treat squares into the melted chocolate of your choice. You can then use a spoon to drizzle the other type of chocolate over the treat in patterns. You can put clear plastic wrap over these once they're dry to keep them fresh until your guests enjoy them.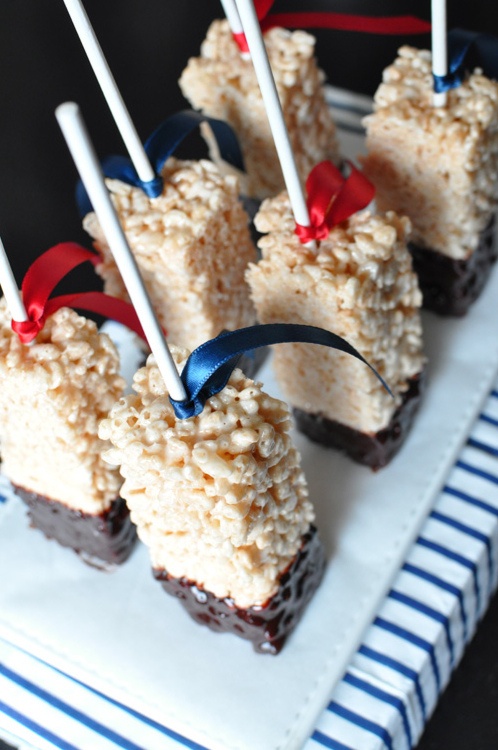 Covered Marshmallows
Another fun and easy treat, these can be dipped in melted chocolate and then rolled in sprinkles, sugar or your favorite type of candy. They sit prettily in pastry paper, and make a delicious treat for your wedding favor bags and boxes.
Drizzled Cookies
Bake up some of your favorite cookies, and use melted chocolate to decorate them. Sugar cookies are delicious when dipped in melted chocolate. You can use white chocolate and tint it to your desired color using food coloring. Then, drizzle it over the cookies to create pretty designs.
These make beautiful and delicious gifts to place inside your wedding favors and bags, and making them yourself makes your wedding favors that much more special!