Rick Harrison, star of the History Channel's Pawn Stars is tying the knot. He'll marry fiancée Deanna Burditt in late July in Laguna Beach, California. In an interview with People, Harrison said wedding plans initially started off with about 40 friends and family members on the guest list, but quickly bloomed to well over 100. Counting Cars star Danny Koker will officiate the ceremony and fan favorite Chumlee will be the ring bearer.
What the Ceremony Will Be Like
While all the details aren't out yet, a summer wedding in Laguna Beach is sure to be gorgeous! Rick Harrison has an eye for rare and beautiful items, so there's a great chance guests will be surprised with luxurious favors. They'll probably be personalized, and may include some tribute to the star's career.
Maybe the pair will give guests something beach-y and charming like the Beach Themed Glass Coaster Favors or perhaps they'll go classy and sleek like these Starfish Design Bottle Opener Favors. In any case, you can be sure guests are in for a treat!
Where Will It Happen?
Harrison and Burditt have a lot of great options for wedding venues in beautiful Laguna Beach, so it's hard to tell where exactly the ceremony and reception will take place. Perhaps they'll say their vows in the beautiful Mozambique Restaurant, which features three immaculate dining rooms complete with fireplaces and terraces offering views of the sunset.
Maybe it will take place at the Aliso Creek Inn, which offers up seclusion in addition to waterways, bridges and fantastic greenery that would make breathtaking backdrops. No matter which location the bride and groom choose, their wedding is sure to be absolutely gorgeous.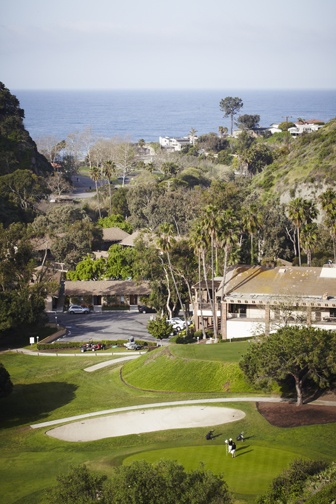 Best of luck to Harrison and his beautiful fiancée!