Most girls have an idea of the type of engagement ring they want. Whether it's a 3-stone past, present and future ring or a single princess-cut diamond, engagement ring styles are a bit like clothing styles: they're very personal and the wrong style just isn't going to work. Check out some of these celebrity favorites and see which rings you love most.
Oval Cut Center Mounted
Oval cut rings are a bit more unique than other styles, so those who love to stand out will be attracted to this cut. Blake Lively received a center-mounted oval-cut engagement ring from Ryan Reynolds.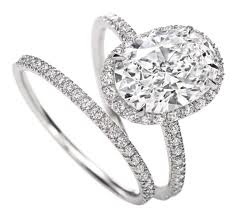 Round Cut
The round-cut diamond ring is a classic style and still a favorite for many women. Brittany Spears received a round-cut diamond engagement ring from Jason Trawick, but hers was dressed up a little with a pave-style band.
Radiant Cut
This popular cut is beautiful and has a very vintage feel. It's a favorite amongst celebrities, too. Drew Barrymore was given a 4-carat radiant-cut engagement ring by Will Kopelman. Justin Timberlake proposed to Jessica Biel with a 6-carat vintage-style radiant-cut engagement ring. Both are gorgeous and seem to fit the ladies' personalities and styles well.
Cushion Cut
This attractive style is seen on the finger of Molly Sims and was chosen by Liam Hemsworth for his fiancé, Miley Cyrus.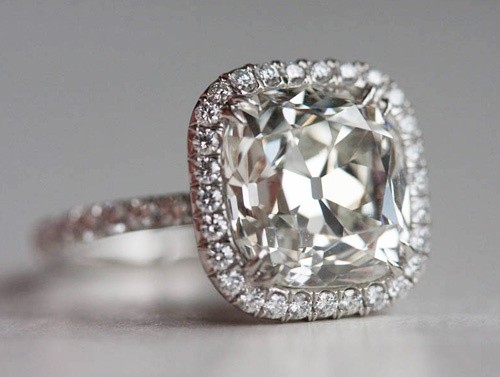 Emerald Cut
The emerald-cut engagement ring is a very classy look and a favorite amongst celebrities. Kris Humphries co-designed and proposed to Kim Kardashian with a stunning 20-carat emerald-cut ring.
By taking a closer look at rings and their styles and sizes, you can determine which one speaks to you most of all. Then it's time to hint for the ring you really want! Good luck.