Whether you go with the traditional and warm colors of fall for your wedding, or something a little different, it's one of the best seasons for a wedding. You can save money and give things a personal touch with these elegant and simple DIY wedding centerpiece ideas.
Submerged Foliage
This is a beautiful and very easy centerpiece to create. Simply choose fall leaves, berries, or other flowers you love and place them in a tall glass container. Fill with water and leave as is or place a floating candle at the top. This centerpiece can be enhanced if you arrange the same kind of foliage around the outside of the container, near the base.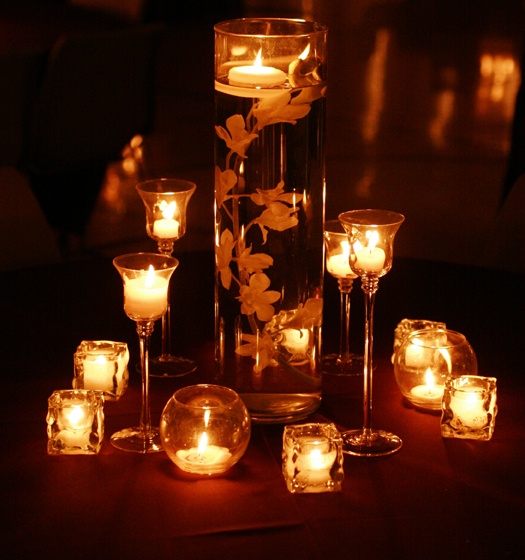 Pumpkin Candle Holders
This can be really breathtaking, especially if you create large clumps of them in the center of each table. You'll need mini pumpkins and taper candles for this one. Cut the top from the mini pumpkins and scoop out the insides. Using a small round cookie cutter (strong metal one), cut out a hole just big enough for you to be able to slip the candle into. Make sure it's secure before lighting.
Striking Wheat Centerpiece
Using large bundles of wheat, tie them together with ribbon that matches your wedding colors. Arrange them so that they fall in an artistic fashion and then place them into large, simple glass vases. This is a very simple but extremely elegant centerpiece.
It's not difficult to create beautiful centerpieces on your own and on a budget. Use these ideas for your fall wedding or utilize them to get inspiration for other ideas.