A fall wedding is not only beautiful, but can be more affordable for brides on a budget. Technically, fall is an "off" season, since the most popular wedding months are summer months. If you're on a budget, there are some great ways to have a classy and beautiful reception without spending a fortune.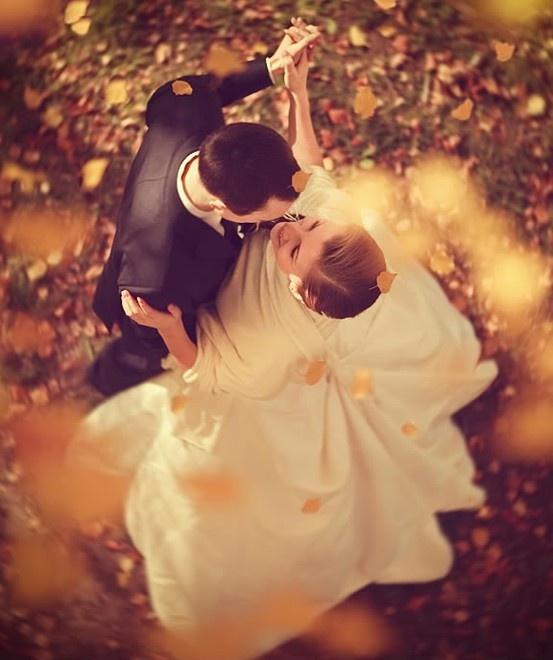 Utilizing Nature's Bounty
Fall is so beautiful because of the changes in nature; green leaves turn golden, crimson, orange and butter yellow. The air turns cooler so the misery of summer heat is over, enabling guests and the wedding party to be more comfortable. One great way to make your reception décor lovely is to utilize nature's bounty.
Pumpkin and berry centerpieces are gorgeous, and pumpkins can be cut and cleaned to hold candles or flowers. They can even be personalized with rhinestone initials or carved using script stencils. Nature can provide a lot of affordable (and even free) fall wedding reception decorations.
Comfort Food for Fall Receptions
For a fall wedding reception, you can provide a menu full of warm, delicious foods and drinks that aren't super expensive. Consider having a hearty stew that will serve a lot of guests and pairing it with warm bread and salad. Alternatively, you can go for a dessert menu with candied and caramel apples, mini pumpkin pies, carrot cupcakes and hot apple cider. Fall receptions provide you with the opportunity to give your guests delicious comfort food that isn't overly expensive.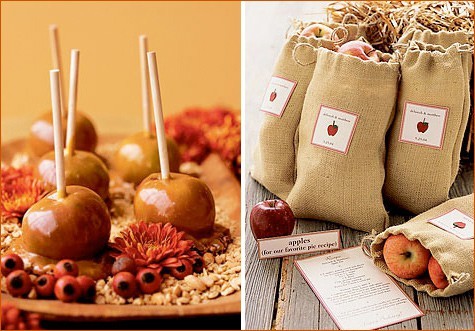 Beautiful Favors
Fall wedding favors don't have to be expensive, either, and can help add to the beauty of your theme. Choose something that celebrates the mystery and majesty of the season, such as the Fall Leaf Bookmark favor. This beautiful favor is copper colored and features a warm brown tassel for best functionality.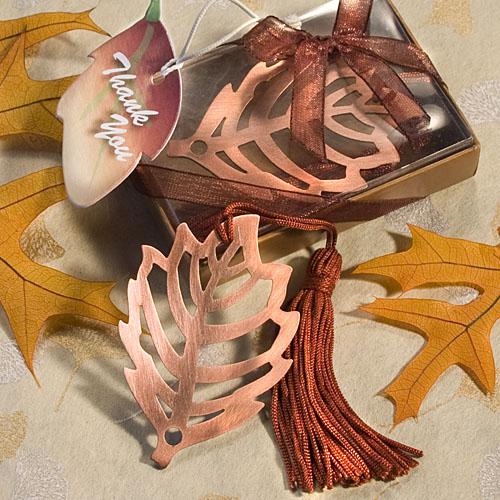 Fall weddings and receptions are among the most beautiful and can be very affordable if you utilize your creativity and these money-saving tips.